Posted May 14, 2021 in All
Welcome to the team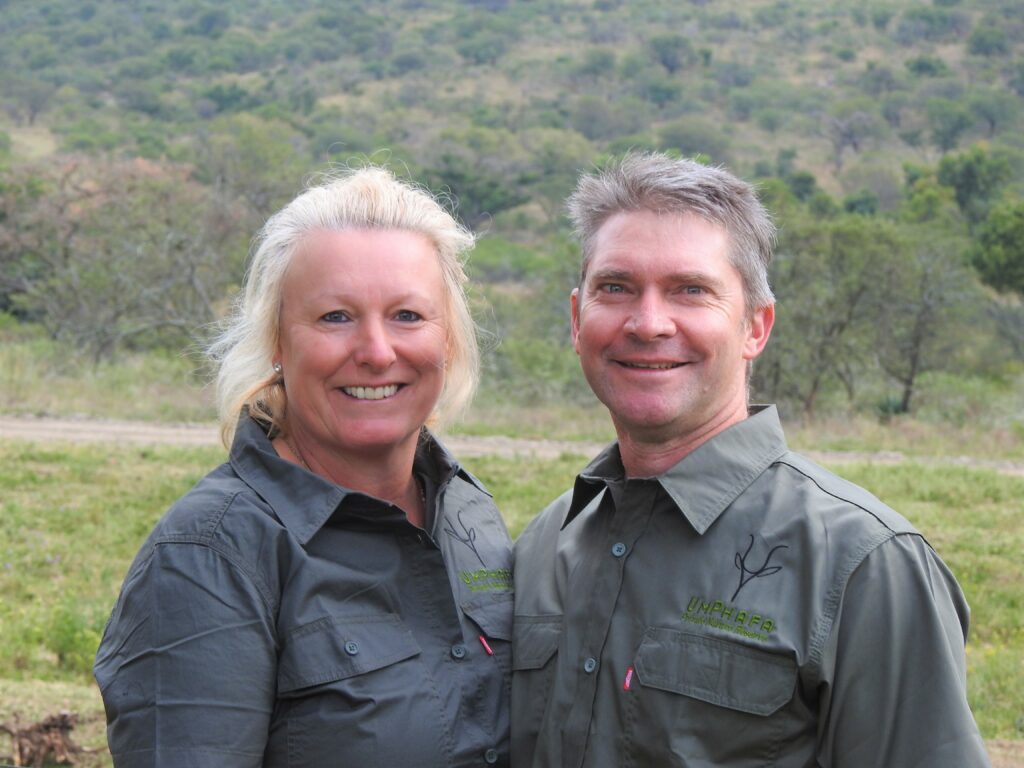 A huge welcome to Anthony and Amanda who have recently joined the team at Colchester Zoo's UmPhafa Reserve!
Anthony and Amanda have spent the last month getting to grips with the reserve and immersing themselves in the UmPhafa lifestyle, they bring with them a wealth of knowledge and talent and truly hope they enjoy their time on UmPhafa!
Meet Amanda
After many years of working in Corporate Finance in the UK Amanda had an opportunity to take her life in a new direction and had a dream of experiencing Africa. Deciding to do volunteer work in Zimbabwe she then managed a Conservation Volunteer Program in South Africa. After acquiring her Professional Guiding qualification, she spent time working in Zululand where she met and assisted her husband Anthony in a reserve management role.
Amanda is excited to be living and working alongside Anthony and the team at UmPhafa and is looking forward to further developing and maintaining this beautiful reserve.
---
Meet Anthony
Anthony is a local with an international work history and a long career in Health and Hospitality. With a passion for wildlife conservation, an opportunity presented itself to combine the two into a career.
Anthony's role for the past 10 years has been General Manager in a Big 5 Game Reserve in Zululand, where the emphasis is on Protection, Preservation and Rehabilitation of priority species, whilst educating the visiting guests.
Anthony brings a wealth of diversity in knowledge and experience to the role and looks forward to working alongside his wife Amanda and the UmPhafa Team in keeping the project moving forward in both Education and Conservation.