Meet the team at UmPhafa
Amanda Warren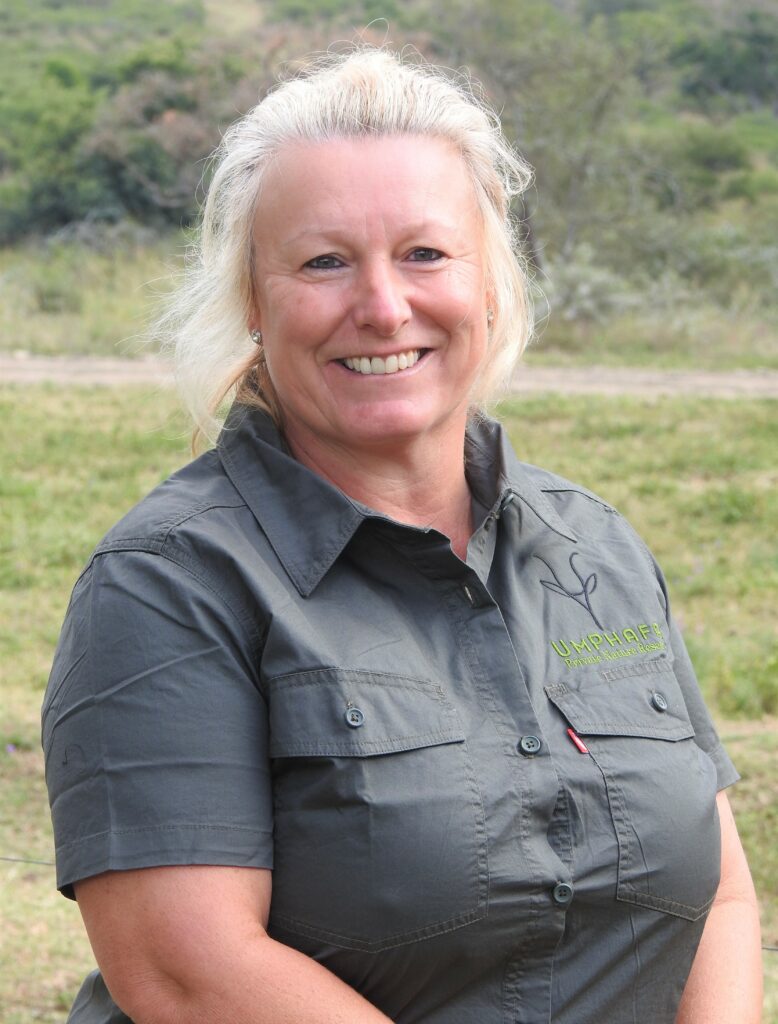 After many years of working in Corporate Finance in the UK Amanda had an opportunity to take her life in a new direction and had a dream of experiencing Africa. Deciding to do volunteer work in Zimbabwe she then managed a Conservation Volunteer Program in South Africa. After acquiring her Professional Guiding qualification, she spent time working in Zululand where she met and assisted her husband Anthony in a reserve management role.
Amanda is excited to be living and working alongside Anthony and the team at UmPhafa and is looking forward to further developing and maintaining this beautiful reserve.
---
Anthony Smith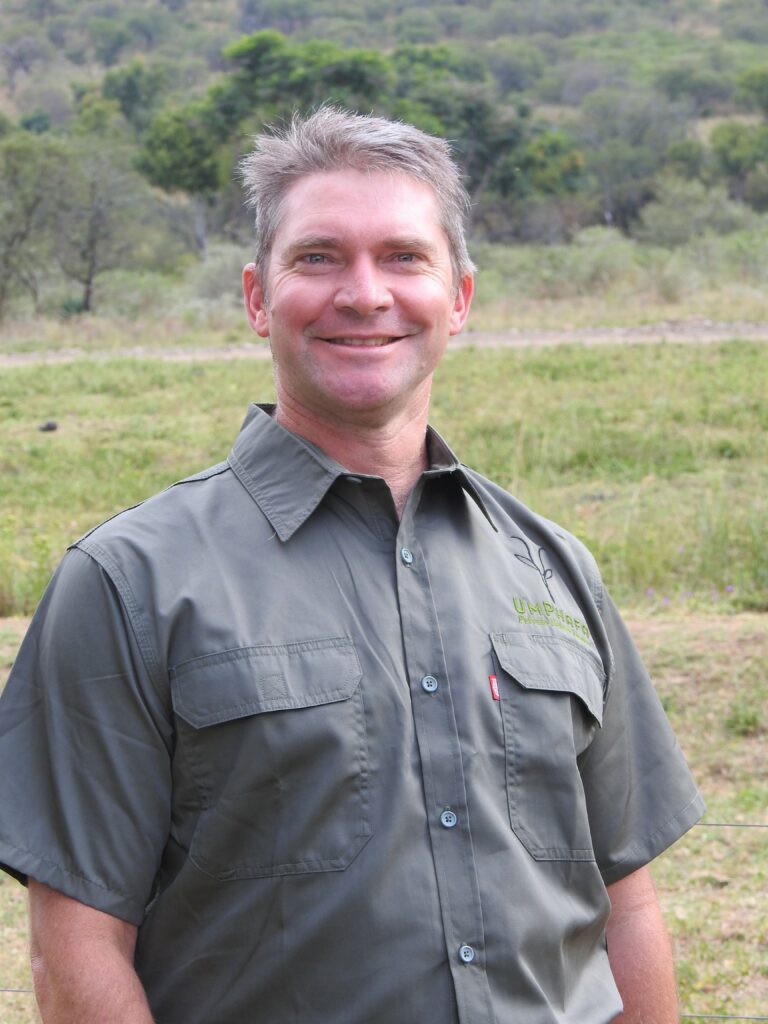 Anthony is a local with an international work history and a long career in Health and Hospitality. With a passion for wildlife conservation, an opportunity presented itself to combine the two into a career.
Anthony's role for the past 10 years has been General Manager in a Big 5 Game Reserve in Zululand, where the emphasis is on Protection, Preservation and Rehabilitation of priority species, whilst educating the visiting guests.
Anthony brings a wealth of diversity in knowledge and experience to the role and looks forward to working alongside his wife Amanda and the UmPhafa Team in keeping the project moving forward in both Education and Conservation.
---
Cameron Enstrom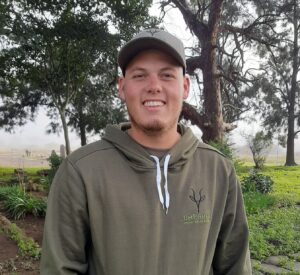 Cameron is the Conservation Intern Co-ordinator on UmPhafa. Ever since he was young, he has always had a massive interest and passion for nature and the outdoors. When he finished school, he knew he couldn't work in an office and decided to study Nature Management so that he could work in the bush which he now calls his bush office. Previously working as a Guide on a Big 5 Game Reserve he takes pride in teaching people about the natural environment and conservation and sharing his passion with others.
---
Nicola Vermonti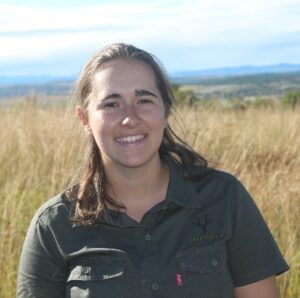 Nicola is one of the Assistant Conservation Intern Co-ordinators. The Kwa-Zulu Natal reserves and ecosystems hold a very special place in her heart, growing up in Durban and going on trips to game reserves is what sparked her passion for conservation and a love of nature. Nicola considers herself a conservationist, researcher, and aspiring ecologist with a passion for education. Having completed her MSc and BSc degrees in Conservation and Ecology, through the University of Stellenbosch she is excited to be living and working on UmPhafa Game Reserve where she hopes to make a positive impact.
---
Laura Pierson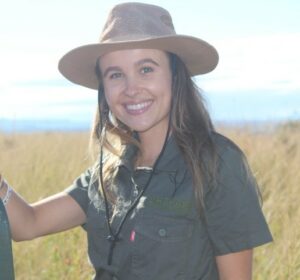 Laura is one of the Assistant Conservation Intern Co-ordinators who is currently completing her third-year nature conservation and management practical placement on the reserve. Her ten-month placement involves Laura conducting various research projects on UmPhafa. She is very fortunate enough to have found her passion for wildlife at such a young age. Through her years spent in the bush, she has connected deeply with nature and has enjoyed learning the mysteries, wonders and sensations that nature offers. She feels very privileged that she is able to make her dream her carrier path. Laura strongly believes that the things you are most passionate about are not random, they are your calling.
---
UmPhafa Field Rangers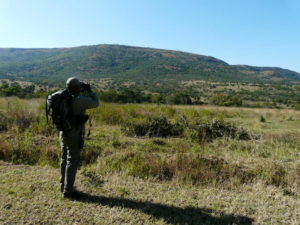 UmPhafa employs a number of members from the local community as Field Rangers. They are trained to understand, identify and react to various security issues. Their role includes patrolling the main reserve area and its vast boundaries. They help to locate snares, intruders and monitor high profile species on a 24 hour basis. The rangers are provided with accommodation on the reserve so are therefore available to react to any incidents immediately. They are the eyes and ears out on the ground and also provide our conservation team with valuable information with regards to animal conditions and movements.