Posted April 18, 2021 in All
Wild dogs arrive at UmPhafa
On the 18th April, 3 female wild dogs (Lycaon pictus) arrived on the UmPhafa Reserve!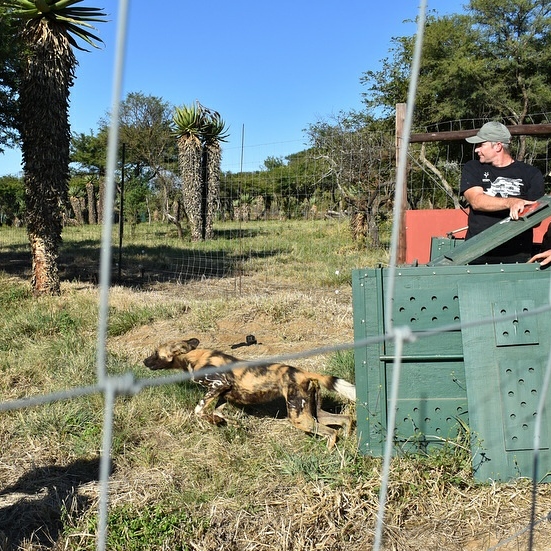 UmPhafa is responsible for the initial bonding of new packs before they move to new reserves. The three females were then joined by 5 males on the 18th May. The males had an eventful journey to the reserve as their transport vehicle broke down on the way. The tired dogs eventually arrived at 9.30pm and then refused to get out of their transport crates. These males are known as the Cross Border pack, as they left Limpopo went into Zimbabwe, did a 400km round trip and came back, to then be darted and brought down to UmPhafa. After their long journey, they have settled in well at UmPhafa and are starting to show interest in the females. Once bonded, the new pack will eventually move to Malawi.
We are excited to be part of the conservation of this amazing species. They are the most endangered carnivore in Southern Africa, with an estimated 3,000-5,000 individuals left in the Wild.