Posted July 17, 2023 in News
April – June 2023
This quarter has been very busy with a wide variety of work being produced along with receiving some lovely donations!
Animals of UmPhafa
With only 2 game counts done this quarter, numbers have been lower than usual compared to this time last year. Even though we received the rains late in the first quarter, with strong winds and the cold, animals seem to have 'run for the hills' and have been hiding from us. Ian and Olive, the Ostrich parents, lost the last of their 11 chicks to jackals. They were doing so well as first time parents but hopefully, we will have more chicks in the future. With the issuing of our Buffalo permit it has been time to do some Buffalo shopping! We have several quotes on the table, so watch this space for next quarter's update! All our Rhinos were dehorned this quarter and had new tracking tags attached to their ears so we can see where the Rhino's are at all times. We have also been shopping for a new bull Rhino for the ladies, which we should receive next quarter.
Busy Field Rangers
Again, this quarter we have seen a 10% drop in incursions and animals being poached. We have done a similar number of patrols totalling over 5000km this quarter but the use of drones and new equipment has also helped. The reserve received a donation of 3 camera traps from Wildlife Protection Solutions used primarily in hot spot places – they are solar powered and the pictures are sent directly to our phones when someone walks past. We also received a donation of £2000 for the purchase of new field binoculars and torches for the Rangers, as well as some additional funds towards another camera trap. We have purchased a new security vehicle for the team as well, which is able to go up and down the hills more effectively and quickly.
Caring for the Reserve
This quarter is all about preparing UmPhafa for any wild fires. Perimeter burns were completed for the 44km fence line and the newly rebuilt water tanker came in very useful. The team of 6 ladies continued to support us this quarter as Alien Plant destroyers and have cleared a further 34 hectares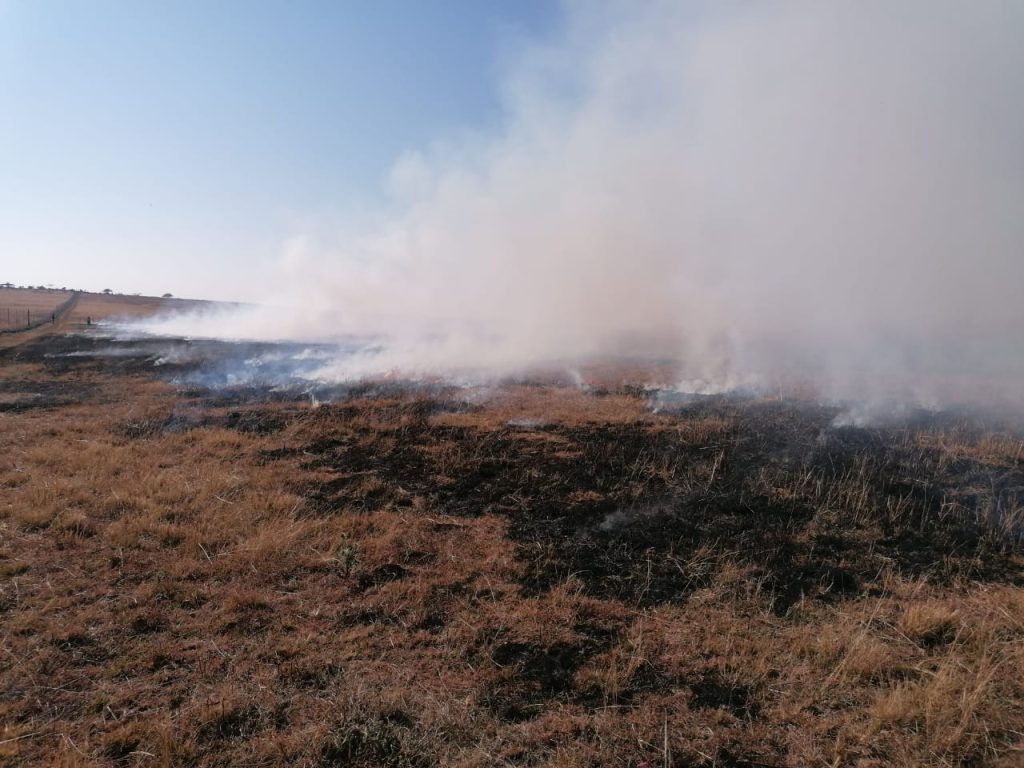 We also receive a donation from the Rotary Club of Colchester, of a new solar river pump. We have now installed this and it is pumping into our new wetlands area. We are hoping, over the next few months, to attract more endangered birds to our Reserve.
With load shedding continuing, we have been getting more people in to give us quotes on solar inverters so that eventually we can come off the grid and not have to rely on the only electric source available 'Eskom'!
Community & Project Meetings
Following on from the community meetings last quarter, a new WhatsApp group has been developed with the local chiefs of the community so that we can contact them and they can contact us any time to discuss any issues – so far it is going well.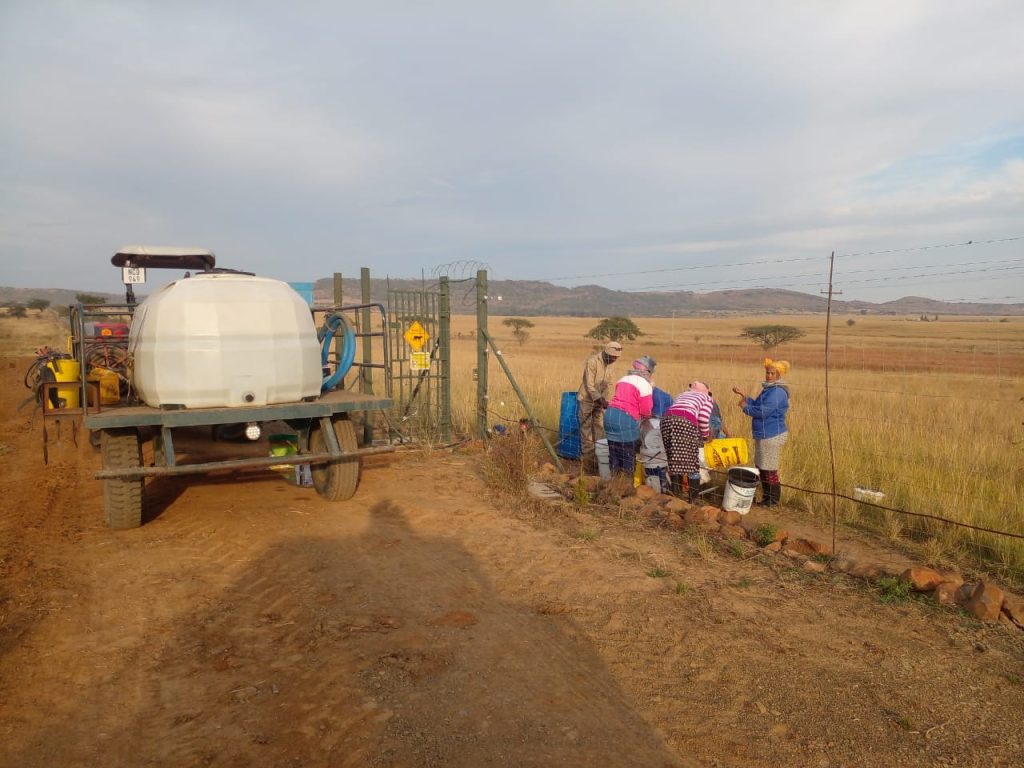 This quarter we started the planning and initial meetings for moving the Reserve into a Nature Reserve Protected Area – this means that if we are accepted then the Reserve will be protected from mining, fracking, electric lines being used on the property and also means the Reserve and all its animals can be conserved for future generations
Unfortunately, our surrounding community did not receive any water for several weeks, so we took our fire water carts to them to help them until the water pipes were eventually fixed by the Municipality!
Intern program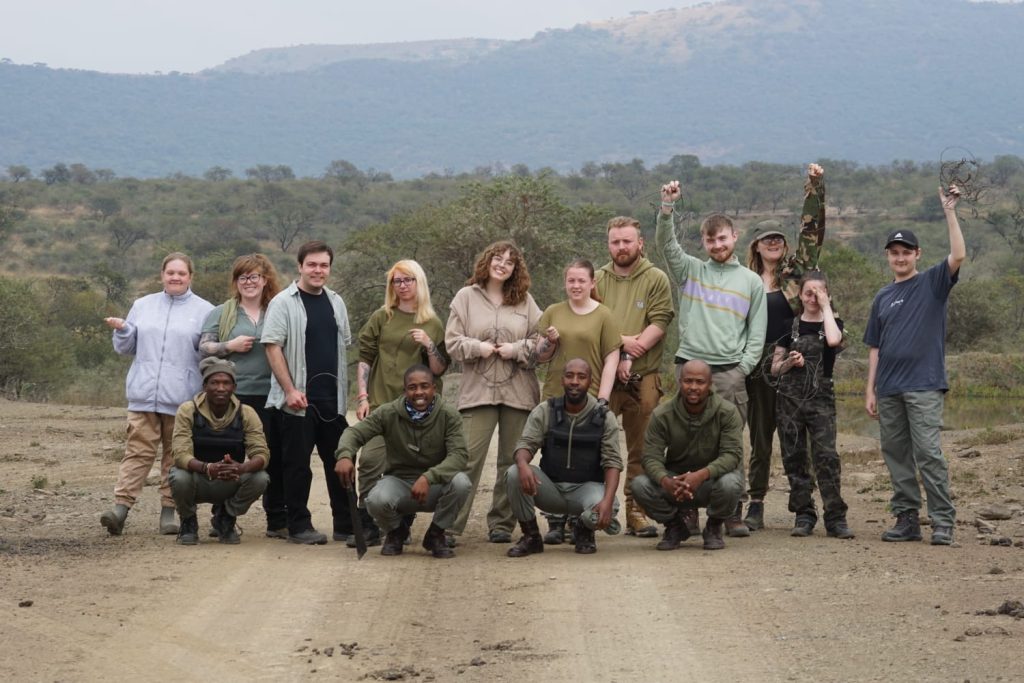 We had 23 Interns join us this quarter, including 2 universities, Writtle University College and East Coast, that came for 2 weeks each, doing a variety of activities and thoroughly enjoying themselves. They helped us with doing perimeter burns, game counts, bush encroachment, Field Ranger patrols and much more!
Getting Social
It seems that the most favourite posts are all about giraffe's, but we have seen an increase in followers on both Instagram and Facebook which could be the result of more posts going on each month.